Secure SDLC Management
Build a Secure SDLC process in your organization! Investment in Secure SDLC Management is a good decision when you have multiple software development projects or deliveries and want to implement Secure SDLC for all current and future software development activities. When you have a mature Secure SDLC process, even your new products or solutions, regardless of their subjects or platforms, will be secure from the beginning.
Learn more.

Product Security Management
Build, ensure and track the security of your specific products or solutions throughout their lifecycle. As deep as you allow us,
we analyze the design and code of your applications
, tools, and methods that you use. We help you to check and improve the security of your software at different stages. We use the best
Security DevOps
methods also known as DevSecOps. This service is a good decision when you need systematic, practical results for your particular software products or solutions.
Details
.

Secure SDLC training
This service is delivered in the form of lectures, workshops, tests and consultations for your managers and team leads, software architects and analysts, software developers, and software testers. You should order the Secure SDLC Training if you are concerned about the security skills of your personnel.
More about training.
Make your software and systems secure from the beginning!
Outcomes
Guides for secure software development management adapted for your company's designing and coding culture.
Security architecture of the products and solutions.
Security controls for all stages of software development life cycle, according to your internal standards and methodologies, as well as international standards and best practices.
Prompt and effective response to emerging application security problems and challenges.
Business value
Security and quality of your applications, solutions, and products.
Proper organization of the software development projects, including the control and monitoring of the development process.
Mitigation of risks of unexpected expenses for software development and support, using clear security requirements, architecture, and design, which results in the reduction of production waste and rework.
Increased security awareness and the establishment of a mature security culture of software development projects.
Secure SDLC Management
We help you to establish a structured system development methodology. It applies to all types of business applications and related technical infrastructure. This methodology is supported by specialised, segregated development environments and involves a quality assurance process:
System Development Methodology. Development activities should be conducted adhering to a documented system development methodology to ensure that systems (including those under development) meet business and information security requirements.
System Development Environments. System development activities should be performed in specialised development environments, which are isolated from the live and testing environments, and protected against unauthorised access to provide a secure development process, and avoid any disruption to business activity.
Quality Assurance. Quality assurance of key security activities should be performed at each stage of the system development lifecycle to assure that security requirements are defined adequately, agreed security controls are developed, and security requirements are met.
We help you to develop business applications in accordance with an approved system development lifecycle. It includes applying industry best practices such as ISO, NIST, ISF SoGP, OWASP (ASVS, SAMM, etc.), CIS, vendors' methodologies (Microsoft, Apple, Oracle and so on), etc. and incorporating information security during each stage of the system lifecycle:
Specifications of Requirements >

System Design >

Software Acquisition >

System Build >

System Testing >

Security Testing >

System Promotion >

Installation Process >

Post-implementation Review >

System Decommission
Click the button below now to get a free consultation on Secure SDLC Management:
---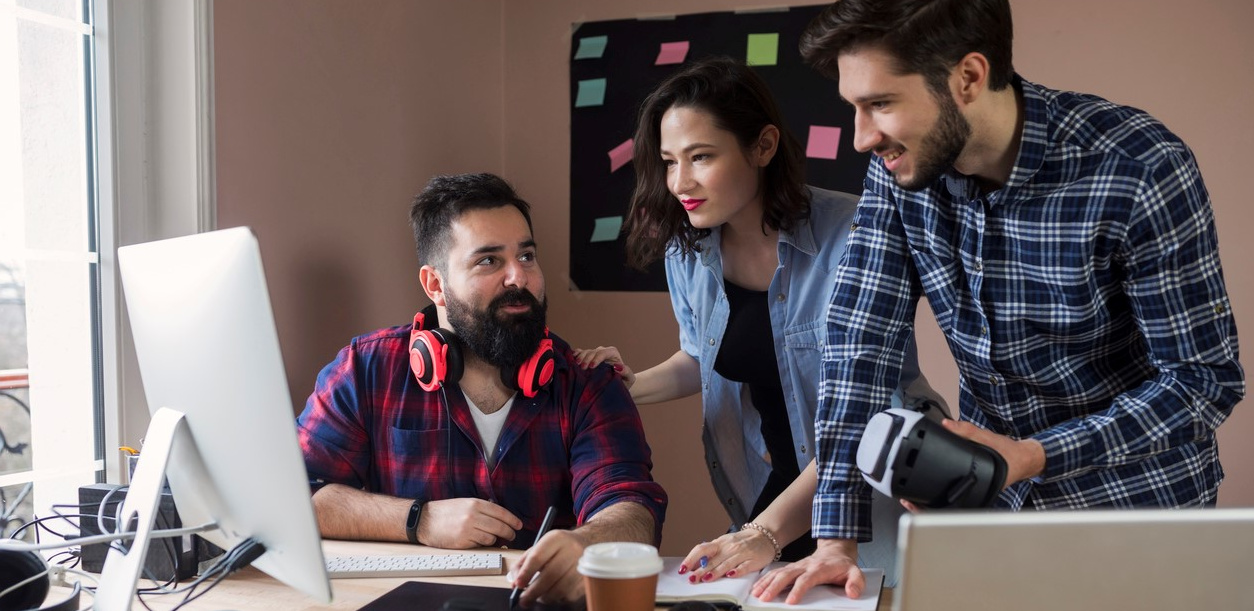 Product Security Management
To deliver this service, we perform interviews, consultations and analysis to obtain:
Identification and clarification of security requirements;
Threat modeling and risk analysis;
Development of security architecture of the IT system or solution;
Implementation of secure coding, static and dynamic security testing of applications;
Definition of security controls for all stages of software life cycle;
Assurance that the systems are built, distributed, deployed, used and disposed of securely.
At each phase, its own set of deliverables (documents and other artifacts) is produced.
Security DevOps services
If you require the highest quality and security for your software releases and operations at the maintenance stage, you should use our Security DevOps (also referred to as DevSecOps) services, which are much more secure than occasional penetration tests and which can be ordered as a monthly subscription:
Quality and Security Gate. This is a simplified express service especially suitable for multiple products. The security checks can be done for monthly product releases, for instance. To estimate the man-hours for this service, we need you to provide the information about the technologies you use, the number of lines of source code, etc.
Extended Product Security DevOps (cyber security experts as your team members). This service is intended for deep, comprehensive security testing and monitoring of your products. Especially if they are updated often. We can manage even daily updates. To estimate the man-hours for this service, we need you to provide the information about the technologies you use, the number of lines of source code, number of weekly or monthly changes, etc.
Express Security Operations Center (SOC). This service includes the implementation and/or maintenance of information security event monitoring and incident response processes and controls. We integrate security vulnerability and source code scanners into your infrastructure, configure the round-the-clock scanning and security incident response procedures. On demand, we configure a Security Information and Event Management (SIEM) system for your environment. We have a positive experience of relatively quick implementation of and effective results from the customized solutions based on Syslog-ng, Graylog, Wazuh, OSSEC, ElasticSearch, Logstash and Kibana. To estimate the man-hours for this service, we need the details about the infrastructure of your solution, services, API and support team. See also our service of Website Protection, Monitoring and Incident Response.
To guarantee the best results, H-X strictly adheres to international standards, regulations and best practices (e.g. ISO 27034, ISO 15408, NIST 800-64, ISF SoGP, OWASP, Microsoft Security Development Lifecycle, Payment Application Data Security Standards, and others).
Click the button below now to get a free consultation on Product Security, Security DevOps and Express SOC!

Secure Software Development training
Like any other Secure SDLC component, Secure SDLC training can be (and usually is) combined with any other Application Security service. This section is intended to help you understand how you can improve your personnel.
The service is delivered in the form of workshops, lectures, tests, and consultations for:
managers and team leads – on how to organize Secure SDCL process, procedures and artifacts; how to plan, manage and report security activities, and how to communicate security issues effectively;
software architects and analysts – on how to derive security requirements from any business requirements and formulate them correctly, how to develop security architecture and secure design based on security requirements, and how to define security controls for software solutions;
software developers – on how to interpret and implement security requirements, what are secure development best practices in general, what are secure practices for specific platforms, and how to avoid programming mistakes leading to security vulnerabilities;
software testers – on how to plan and perform security testing including identification and validation of basic security bugs in applications, and how to ensure the implementation of security requirements.
Examples of our special education programs:
IT and InfoSec management
Other web application security technologies
Malware analysis
Penetration testing
We can develop an individual training program for you.
Click the button below now to get a quote for a training session on Secure Development / Security DevOps.
Who we are, what we do and what we offer.