Cybersecurity Team Extension and Remote CISO Service
Add cybersecurity experience to your short-term or long-term projects by hiring our certified Remote CISO (Chief Information Security Officer) and/or information security specialists! Outsourcing and outstaffing of IT and information security to Ukraine is a good decision. Ukraine shares European values like responsibility and reliability and fosters the best IT specialists in the world. Finally, it is profitable! We can also work on your behalf for your clients and deliver white-label services.
Competence in cybersecurity
We have wide, deep and unique experience and competence in IT and corporate security:
Security Assessment: IT Audits, Information Security Audits, pen-testing, social engineering, Red-teaming, security review of source code.
Managed compliance with GDPR, ISO 27001, PCI DSS, VDA ISA, ENX TISAX®, HIPAA, ITIL, ISF, NIST, COBIT, etc.
Application Security and Software Engineering: Secure Software Development Lifecycle (SDLC) management and Security DevOps of specific software products.
Security Operations Center (SOC): SOC Implementation and SOC as a Service, including technical vulnerability management, security event monitoring, security incident response, forensic investigations, etc.
Training and workshops on Secure Software Development (SDLC, Secure DevOps). Personnel Security Awareness and Behavior Management. People-Centric Security.
Development of applications,

and blockchain technologies.
Valid international certificates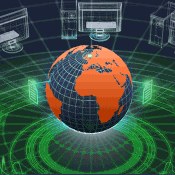 The certificates can be verified online at the respective certification organizations.
(ISC)2: Certified Information Systems Security Professional (CISSP)
Offensive Security: Offensive Security Certified Professional (OSCP)
EC Council: Certified Ethical Hacker (CEH)
ISACA: Certified Information Security Auditor (CISA), Certified Information Security Manager (CISM)
BSI: ISO 27001 Lead Auditor and ISO 27001 Implementation
PECB: Certified Lead Pen Test Professional (Certified LPTP, CLPTP)
ISA: ISA/IEC 62443 Cybersecurity Fundamentals Specialist (ISA/CFS)
Other certificates

Why we are profitable
Our cybersecurity specialists are highly skilled. They have not only earned prestigious security certifications, but constantly improve their technical skills and win CTF hacker competitions. Additionally, they have broad experience in security governance, standards, business processes and secure software development lifecycle.
We have extensive experience. We have been hacking since 2000, and even remember MS-DOS, OS/2 and Windows 3. However, we have deep knowledge of modern systems, languages, frameworks, APIs, CI, DevOps and cloud technologies.
We are mature. Our specialists exhibit good corporate culture and have multinational experience. We strictly adhere to international and industry standards and specific legislation.
Senior and expert specialists' rates range from 35 to 55 EUR/hour. However, we don't only use the Time-and-Material model, but can also offer a fixed price.
We are flexible because we provide free consultations, and you can book our specialist for as little as 1 day to see if we are a good fit. We are ready to assist.
SOME OF OUR SPECIALISTS
Name, role
IT security experience
Expertise
Certificates, diplomas
Vladimir, Security Lead
17 years

Security audits and compliance. Security regulations, standards and frameworks (ISO, ISF, NIST, PCI DSS, CIS, OWASP, GDPR, etc.). Process management. Risk management.
Penetration testing of embedded systems and "thick" clients.
Social engineering, security awareness and psychology.
Automation and software development. Secure software development life cycle.
Payment systems and technologies.
Project management, human resource management, quality assurance. Development of documentation and record management.
IT service and product sales. IT marketing.

CISSP, CEH, PCIP
Frol, Security Analyst 1
13 years

Cyber security, penetration testing, malware analysis, open-source intelligence gathering, incident response, critical infrastructure protection, application security, information security management system, IT audit, IT strategy.
Delivering multiple projects to customers all over the world, including penetration testing, malware analysis, open-source intelligence gathering, computer forensics, fraud investigations, fraud controls audit, ISMS audits, training, etc.

OSCP, CISA, CISSP
Yakiv, Security Analyst 2
16 years

Penetration testing of web resources, web-based services, networks, client-server systems.
Reverse engineering. Development of vulnerability exploits.
Cryptology: cryptography and cryptanalysis.
Security audits and compliance. Security regulations, standards, and frameworks (ISO, ISF, NIST, PCI DSS, OWASP, etc.). Risk management.
Web application firewalls, web security gateways, network devices, data leakage protection, etc.

CISM, CISSP, CEH, MCP
Viktor, Security Analyst 3
9 years

Penetration testing of web resources, web-based services, networks, client-server, mobile, car infotainment, and other embedded systems. Security audits.
Debuggig and reverse engineering (bytecode, ARM, TrustZone, Security Element), threat modeling, risk analysis.
Participation in the CTF (Capture The Flag) hacker competitions with wins and high place finishes.
Information security event management and incident response. SIEM systems. Forensic investigations of cyber security incidents.
Security hardening. Intrusion detection/prevention systems.
Security standards and frameworks (ISO, PCI DSS, SOX, etc.).

CCNA
Nikolay, Security Analyst 4
14 years

Software and hardware assessment, penetration testing. Security assessments of applications, software libraries and frameworks.
Testing of hardware security and protection against hardware-level attacks.
Cisco Internetworking, design and administration of heterogeneous environments.
Proficiency in system level programming and development of Android applications.
System level programming (Linux/Windows), OS internals, embedded systems.
Blackbox software security testing (i.e. binary reversing and fuzzing): ARM binaries and Intel binaries, Windows and Linux applications.
Whitebox software security testing (i.e. source code analyzis).
IoT/IIoT (smart-home and smart-building solutions) penetration testing: hardware and software side.
Analyzing custom obfuscators and protectors: obfuscators for binary ARM code and C/C++ source code, Java/Android protectors and obfuscators, Javascript obfuscator, etc.
Application fuzzing and TEE OS fuzzing.
Web services and network environment penetration tests.
Development of custom tools for binary and source code analysis (C, Python, Groovy), custom software fuzzing (C, Python), deobfuscation tools (Python, Java, Javascript), etc.
Participated in different CTF and security wargames with wins and high results.

Master's in Computer Systems and Networks
Denis, Security Analyst 5
19 years

Development of methodologies for penetration testing and security audits, vulnerability assessments, source code audits.
Malware and spyware research and analysis, development of information security systems, technical expertise, development of security policy for corporations, manual security testing.
Investigation of cybercrimes, open-source intelligence, competitive intelligence, Internet research and analysis, Deep Web, Shadow Web, Dark Web research.
Security awareness and education, security competence management. Project management. Organizing of security events (seminars and conferences).

ISA/CFS, Microsoft MVP (Most Valuable Professional) in Consumer Security
Oleksandr, Security Analyst 6
16 years

Penetration testing of client-server and embedded systems.
Physical penetration testing.
Industrial IT security audits.

SSCP, ISA/IEC 62443 Cybersecurity Fundamentals Specialist, ISA CFS, CRS

We are passionate about what we do because we believe that we make this world safer and give people reassurance and confidence.
Feel free to click the button below to hire cybersecurity professionals for your short-term or long-term projects, for remote or on-site work.
Security Operations Center services.
Who we are, what we do and what we offer.